Activities to Keep the Senior Mind Sharp and Active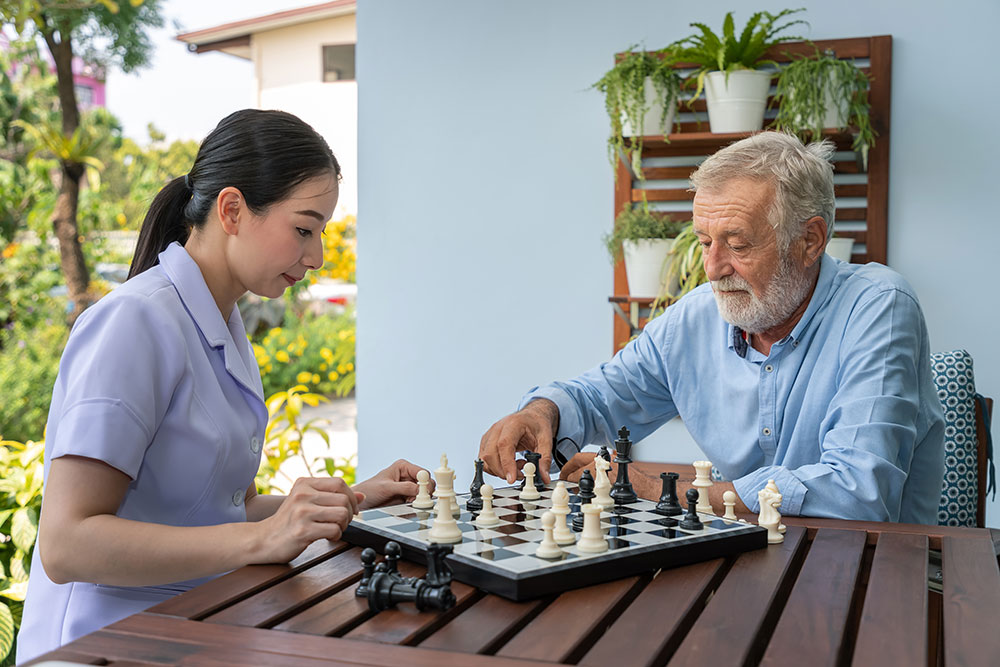 While some cognitive decline is inevitable as we age, there are many fun ways to help maintain and even improve brain function and memory. You can think of these activities as exercises for the brain. Just as physical exercise helps strengthen your body, mental exercise helps strengthen your brain, reducing the risk of dementia and keeping your mind sharp.
Hobbies
If you already have hobbies that you enjoy, regularly engaging in these activities will keep your mind active and improve your physical and mental health and well-being. But if you don't have any hobbies, now is the time to find some! Stimulating hobbies can include things like:
Gardening
Cooking
Playing an instrument
Painting or drawing
Sewing, knitting, or crocheting
Photography
Physical Exercise
Exercise is good for every part of your body, and that includes your brain. Regular physical exercise can help you maintain your cognitive function and even help your brain form new connections to replace those that are lost as you age. Even simple brisk walking a few times a week can make a huge difference.
Cards and Board Games
Playing cards and board games stimulates your mind and improves focus and memory. Games that rely on strategy are especially good for exercising the brain. Play with friends or loved ones for the added brain-boosting power of socialization.
Listening to Music
You don't have to play an instrument to benefit from the mind-stimulating effects of music. Just listening to music that you enjoy can improve brain function and memory in aging adults. But if you want to pick up a new hobby, it's never too late to learn an instrument.
Reading and Writing
Any kind of reading or writing can help sharpen the mind and improve cognitive function. You can write letters to friends and family members, keep a journal, write your memoirs, or try your hand at poetry or storytelling. If you have trouble concentrating or comprehending what you're reading, there are plenty of quality young adult and even children's books that may be easier to get through.
Video Games
Video games aren't just for kids anymore. Studies have shown that video games can help improve memory, reflexes, critical thinking skills, and general cognitive health. If you have grandchildren, ask them to teach you to play some of their favorite games. It might be a great bonding activity that also helps you keep your mind sharp and active.
Word and Logic Puzzles
Activities like crossword puzzles, sudoku, word searches, and other word and logic games can be done anytime, anywhere. You can get physical books of puzzles or use apps on your phone or computer. Either way, these types of puzzles are great for improving memory and stimulating your brain.
Jigsaw Puzzles
The good thing about jigsaw puzzles is that they come in a wide variety of challenging levels — from 20-piece puzzles to 2,000-piece puzzles. As an added bonus, you can frame your completed puzzle to show off your hard work and get a nice piece of art to enjoy.
Socializing
Socializing helps you stay connected with your friends, loved ones, and the world around you, and it also stimulates your mind and keeps your brain active. You can simply invite a friend over for coffee and conversation, ask a family member to join you for one of the activities listed above, or look for events, classes, or get-togethers in your area.
These are just a few of the many ways you can exercise your brain and keep your mind sharp and active as you age. If you have a regular in-home caregiver, they can help you participate in brain-stimulating activities and hobbies, so you can maintain your cognitive function, memory, and independence. For more information on in-home senior care, feel free to contact us.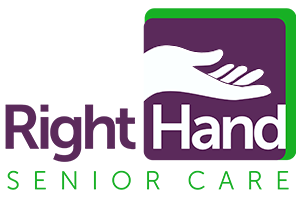 We are Superheroes in Comfortable Clothes™
We take care of our clients, their families, our staff, and our league of franchise owners.
330 Falconer Drive Suite F Covington LA, 70433