Frequently

Asked Questions
What is in-home care?
With in-home care, a dedicated caregiver will come to your loved one's place of residence to provide care and assistance however often they need. This allows your loved one to stay in their home and maintain their independence, quality of life, and general physical and mental well-being.
Is in-home care a good option for my loved one?
While in-home care is an excellent choice for many aging adults and individuals with special needs, will we complete a full assessment to make sure that we can meet all of your loved one's needs through in-home care. We put our clients first, and we will never commit to providing care that is beyond our capabilities.
What care services do you offer?
We offer a full range of care services to provide as much or as little help as your loved one needs. Our care plans are tailored to the individual and include companion care, elder care, Alzheimer's and dementia care, and special needs care.
Do you provide around-the-clock care?
Yes, we offer 24/7 care, including holidays, to make sure that your loved one's needs are continuously and consistently met. We also have an after-hours team on standby to provide additional support when needed.
Does in-home care include housekeeping services?
Yes, our caregivers can provide light housekeeping services, including laundry, general cleaning, and organizing and tidying up. They can assist with housekeeping tasks as much or as little as your loved one needs or desires.
What can a caregiver help with?
Our caregivers can provide a wide range of services, including mobility assistance, transportation, meal planning and prep, medication compliance, housekeeping, companionship, mental stimulation, physical activity and exercise, grocery shopping and errands, personal hygiene reminders and assistance, and more. Your loved one's care plan will take into account their abilities and requirements, so their caregiver will know exactly how much and what type of care is needed.
What if my loved one's care needs change?
As your loved one continues to age or their disease progresses, their care requirements can change. If they need additional or different care services, we can reassess their situation and redesign their care plan to ensure that all of their needs are met.
How do you select your caregivers?
Our caregivers are carefully selected for their skills, experience, dependability, and friendly demeanor. Each caregiver undergoes an extensive background check, so you can rest assured that your loved one is in capable, trustworthy hands.
Can I choose which caregiver I want?
We work hard to pair your loved one with the perfect caregiver for their situation. However, we also take into account personal preferences when choosing a caregiver for each client.
Will my loved one always have the same caregiver?
We always strive for consistency of care. This allows our caregivers to build genuine relationships with their clients and ensures that your loved one will have a dedicated care provider who can also serve as a trusted friend and companion. However, in some cases, it takes time to find the perfect client-caregiver match, so we may try out a few different caregivers initially, until we find the one that is right for your loved one.
How much does in-home care cost?
The cost of in-home care greatly depends on the frequency and level of care needed. Since each care plan is individualized and every client has unique needs, it is difficult to estimate the cost of care before we assess your situation. However, we do strive to make in-home care as affordable and accessible as possible, and we can help you find resources to offset the cost.
Do I have to pay out-of-pocket for in-home care?
Depending on your loved one's situation, they may qualify for waivers or reimbursements that can help you pay for in-home care. We can help you determine your options and see if your loved one qualifies for Veterans Assistance, Medicaid waivers, or long-term insurance coverage that can cover or reduce the cost of in-home care.
If You Would Like To Visit Us In Person
Feel free to stop by our office at 3295 East Causeway Approach, Mandeville, LA.
We are open Mon. – Fri. from 8:00 a.m. – 4:00 p.m.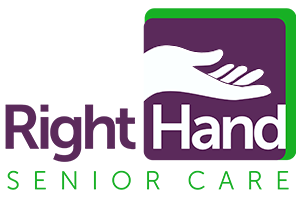 We are Superheroes in Comfortable Clothes™
We take care of our clients, their families, our staff, and our league of franchise owners.
330 Falconer Drive Suite F Covington LA, 70433