Helpful Home Modifications for Seniors With Disabilities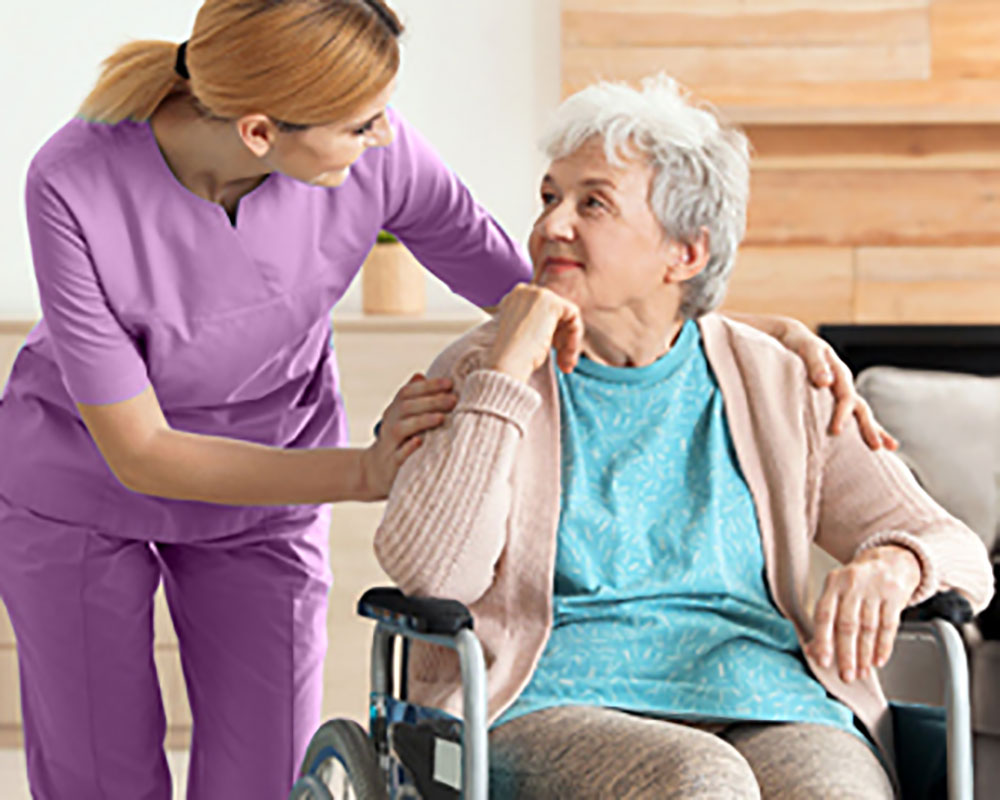 More than ever, seniors are choosing to remain in their homes as they age, rather than moving to an assisted living facility. Resources like in-home care, tech devices, and delivery services have made aging in place much safer and more feasible, even for seniors with disabilities.
However, there are many practical home modifications that can make life easier for your aging loved one and help ensure their safety. While some of these options are more expensive and may require installation by a professional, others are highly affordable, DIY solutions that can make a world of difference for your loved one.
Wider Doorways
Standard-width doorways are not designed to accommodate a wheelchair or walker. So if your loved one has mobility issues or is confined to a wheelchair, wider doorways can make it easier and safer for them to move about their home.
Ramps
Ramps can also be incredibly helpful for wheelchair or walker users. Many people have outdoor steps leading to their yards or gardens, and if your loved one does not have a ramp installed, it may be difficult or impossible for them to get outside and enjoy the outdoors on their own.
Lower Countertops
Countertops are designed for use while standing, so if your loved one uses a wheelchair or has trouble standing for extended periods of time, they may have difficulty reaching their countertops. Lowering the countertop and sink heights in their home can help your loved one maintain their independence and reduce the risk of dangerous accidents.
Walk-In Shower or Tub
Bathroom falls are incredibly common. The surfaces are often slippery, and standard tubs require you to climb in and out — a challenge for anyone with limited mobility. Some seniors start to neglect their hygiene simply out of fear of falling in the bathroom or an inability to navigate in and out of the tub.
Walk-in showers and tubs are much safer and easier to use, and there are many different DIY and professionally installed options to fit different budgets. It's also a good idea to add a non-slip mat or strips to the shower or tub floor for an extra layer of protection.
Hard Flooring and Low Transitions
Carpet and rugs, especially those with higher or looser piles, present a significant tripping hazard for seniors. In addition, it's much more difficult to use a wheelchair or walker on carpeted floors. Replacing carpets with hard flooring, such as tile, vinyl, laminate, or wood, can make your loved one's home safer and allow for easier movement. If you do use rugs, choose low profile rugs and secure them firmly using rug tape.
High transition or threshold strips can also be tripping hazards and may be difficult for wheelchair and walker users to navigate over. However, these are simple and cheap to replace with low profile options.
Grab Bars
Grab bars are easy to install and quite affordable, but they can make a huge difference when it comes to your loved one's safety. Securely install grab bars in places where there is a greater risk of falls, like in the bathroom and near stairs.
Better Lighting
Many elderly individuals suffer from poor eyesight, so installing brighter lighting can help them move about their homes more safely. This can be as simple as replacing light bulbs with higher wattage bulbs, or as complex as installing new or additional lighting fixtures. If your loved one has unlit closets or hallways, there are many battery-powered or plug-in lighting options that are affordable and easy to install.
Assistive Seating or Lifts
If your loved one has difficulty standing from a seated or lying position, there are a variety of powered lift options to make things easier for them. Some electric recliners can tilt forward to give them a boost, and there are also independent lifting seats that can be used with any chair.
Hoyer lifts come in a wide variety of options and can be incredibly helpful for individuals with extremely limited mobility. While they are quite expensive, your loved one may qualify for Medicare or VA assistance to help cover some of the cost.
There are plenty of other helpful home modifications for seniors with disabilities, but this list is a great place to start. Even just making a few affordable, DIY changes can help create a safer home environment for your loved one.
If your aging loved one needs some additional support to maintain their independence and remain safely in their home, Right Hand Senior Care can help. We offer affordable, customizable in-home care services that can give you peace of mind and your loved one the assistance they need.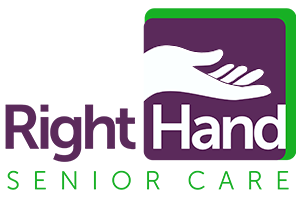 We are Superheroes in Comfortable Clothes™
We take care of our clients, their families, our staff, and our league of franchise owners.
330 Falconer Drive Suite F Covington LA, 70433