How to Be an Effective Long-Distance Caregiver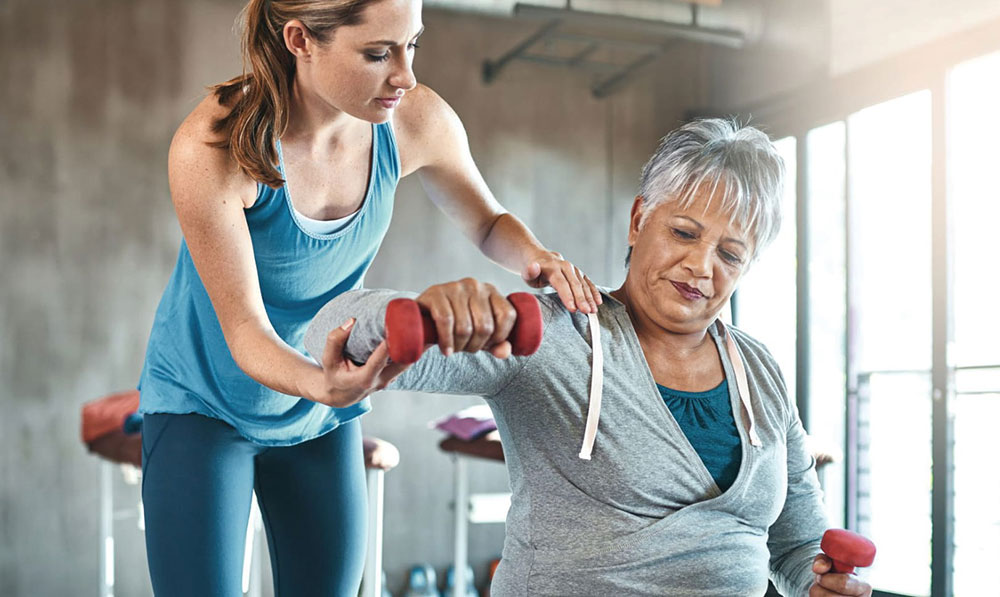 Sometimes, it's just not possible to live near your aging loved one and provide in-person care on a daily basis. Whether it's due to careers, financial situations, or physical or mental health concerns, many people live hours away from their senior family members.
However, while long-distance caregiving can be challenging, it is not impossible. There are numerous tools you can use to be an effective caregiver from a distance and ensure that your loved one is getting the care that they need.
Keep in contact
If your loved one suffers from Alzheimer's or dementia, it may be difficult to get clear, accurate information from them, especially about their health. Even mentally sound seniors may downplay issues to avoid worrying their families. So it's important to make sure that you have any relevant contact information that you might need when you have concerns. This includes contact info for your loved one's:
Friends and neighbors
Doctors (including their eye doctor and dentist)
Pharmacies
In-home caregivers
Financial institutions
Insurance companies
Delivery services or home service companies
Community programs or social groups
You should also make sure that you are listed on medical forms and financial and legal accounts as an approved individual to share information with. Otherwise, regulations prevent these institutions from sharing any details about your loved one. You can also maintain open lines of communication with neighbors or friends and encourage them to contact you if they have any concerns about your loved one's health or wellbeing.
Communicate regularly
There are so many technological tools available now to stay in communication with your loved one, so take advantage of them. Go beyond just phone calls or text messages and schedule regular Zoom or Facetime calls. This serves two important purposes. Number one, it gives you face-to-face contact with your loved one, which encourages more engagement and provides a more quality social interaction.
Two, it allows you to see your loved one and their environment and make a general assessment of their situation. Do they look clean and well-kept? Is their home environment well-maintained and safe? Have they lost or gained a significant amount of weight? Are they displaying any worrying new symptoms? This assessment can help you get ahead of potential issues and address them before they become severe problems.
Share the responsibility
This, of course, is not an option for everyone, but if there are additional family members or friends that can take on some of the caregiving responsibilities, don't be afraid to ask for help. Dividing up caregiving tasks helps ensure that your loved one gets the necessary care, without overwhelming any one person. It also has the added benefit of providing the patient with regular social interactions with multiple friends and family members.
As the long-distance caregiver, you might be responsible for scheduling, meal planning, managing finances, and other tasks that can be done remotely. While loved ones who live nearby take on the jobs that require them to be there in person. Just make sure everyone is on the same page and is clear about their role and responsibilities. A cloud-based shared calendar or schedule can be enormously helpful for this.
If there are no other family members or friends to share the load with, you may want to consider hiring an in-home caregiver. In-home caregivers can visit as often as needed to assist with tasks and provide any level of personal care your loved one requires. They'll also stay in contact with you to let you know how your loved one is doing and alert you to any issues that need to be addressed.
If you are in need of in-home care for your loved one, Right Hand Senior Care is here to help. We will work with you and your family to develop a custom care plan that meets everyone's needs and ensures that your loved one gets the right care and support.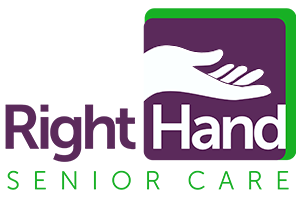 We are Superheroes in Comfortable Clothes™
We take care of our clients, their families, our staff, and our league of franchise owners.
330 Falconer Drive Suite F Covington LA, 70433