How to Discuss End-of-Life Preparation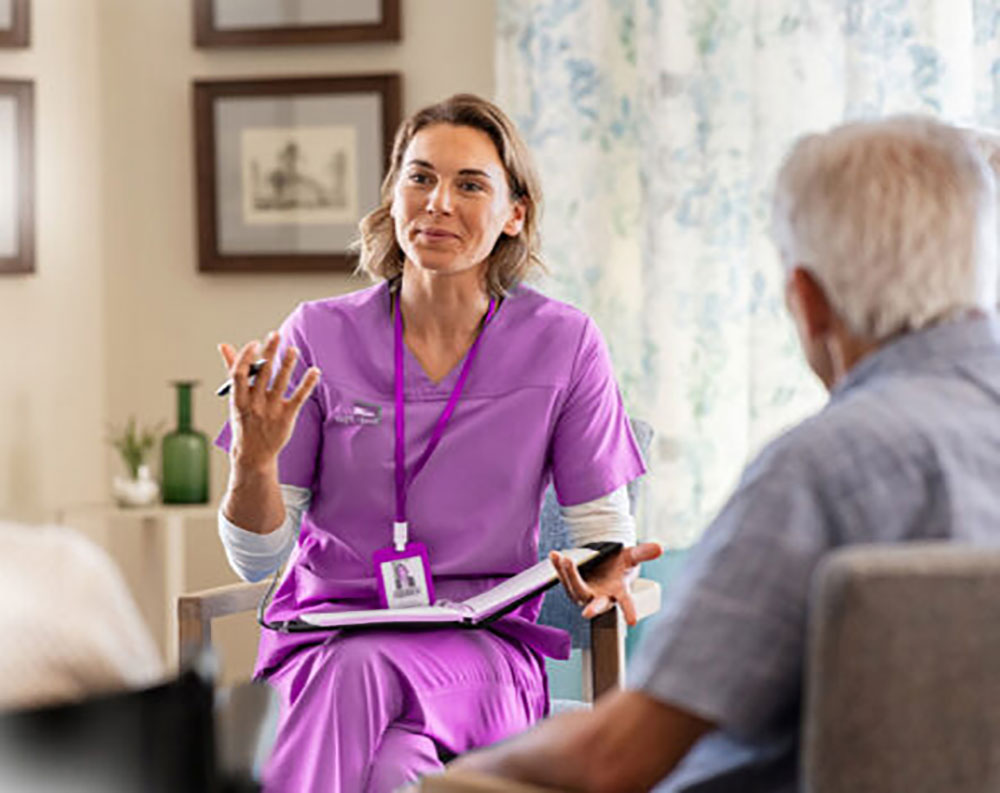 Death is an inevitable fact of life, but many people still find it difficult to talk about. No one wants to imagine the death of a loved one, however, as family members age, it's important to have that tough discussion about end-of-life preparation. If you're unsure what to ask, or even how to start the conversation, we're here to help. From funeral preferences to legal issues, we'll show you how to approach the subject of end-of-life preparation with care, compassion, and confidence.
How to talk about death
It's a difficult conversation to have — for all parties involved. Both you and your loved one may feel awkward or uncomfortable, and quite often, the aging individual will be resistant to the discussion and attempt to brush it off or even lash out in anger. So remember to be compassionate and keep a level head.
You should also plan the conversation ahead of time and initiate it in an appropriate time and place. Ask yourself where your loved one feels most comfortable and will be more likely to open up. At their kitchen table? While on a walk? There may be multiple people who want or need to be involved in the conversation, but try to keep it as small and intimate as possible. A large crowd of well-meaning family members may make your loved one feel pressured or ganged up on.
If they are still in moderately good health, reassure them of this and frame the conversation as a plan for the future to make sure their needs and desires are met. If you've noticed particular health issues, you can carefully point them out and let them know that you are concerned and that their health is important to you. Above all, make sure they understand that the goal is to learn their wishes and needs and fulfill them to the best of your ability.
Legal and financial planning
This may be the easiest topic to start with, because it involves primarily facts and figures, rather than emotional subjects. You'll need to ask about their:
Will — Do they have an updated will on file to ensure that their belongings and assets are distributed according to their wishes? If not, do they need assistance contacting an attorney to create one?
Life insurance — What policies, if any, do they have in place? Are the listed beneficiaries correct? Do they have any type of funeral insurance to help cover expenses?
Accounts — What bank accounts or safe deposit boxes do they have? If your family is comfortable talking about finances, you can also ask for a general idea of their assets so you know what to expect if they require long-term care.
Passwords — Do they have a list of account information and passwords? If not, you may want to show them how to use a digital password storage tool or help them create a hardcopy list of their account details.
Be sure to write down any information they provide, so that you'll have it available when you need it.
Health and medical care
The best time to ask about healthcare and medical wishes is before they are needed, while your loved one is still of sound mind and able to make these decisions themselves. You'll need to learn their preferences for:
Long-term care — Would they prefer to relocate to a nursing or senior care facility, or would they rather stay at home and enlist the help of an in-home caregiver?
Life-sustaining treatment — Are there any medical procedures that they do or do not want, such as a ventilator or feeding tube? Do they have a DNR in place?
Medical decisions — Who do they want to make medical decisions for them if they are incapable? Do they have or want to file a medical power of attorney to ensure that this person is authorized to make decisions on their behalf?
Advance directive — An advance directive is a legal document that dictates an individual's medical care preferences and names a healthcare agent to make sure those desires are carried out. Ask if your loved one already has one in place or would like to file one.
Final wishes
Finally, talk to your loved one about any preferences they have for what happens after they are gone. For example, you can inquire about:
Funeral arrangements — Do they want a traditional funeral or something else? Is there any particular music they would like played or any requested speakers or clergy? Would they like a traditional burial, or would they prefer cremation?
Goodbyes — Are they interested in creating their own obituary or a goodbye video or letters to family and friends?
Needs — Is there anything they need you to do after they are gone? This can include anything from taking in a beloved pet to removing items from the house that they do not want other family members to see.
Death is an uncomfortable subject, but hopefully this guide has helped you better prepare for the difficult end-of-life conversation with your loved one. Watching your loved one age and approach the end of their life is hard, especially if you are responsible for their care, so remember to seek out support for yourself, as well as them.
If you need caregiving assistance for your loved one as they age, Right Hand Senior Care offers affordable in-home care services designed to meet your family's needs.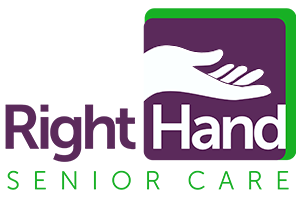 We are Superheroes in Comfortable Clothes™
We take care of our clients, their families, our staff, and our league of franchise owners.
330 Falconer Drive Suite F Covington LA, 70433