How to Keep Seniors from Feeling Lonely or Isolated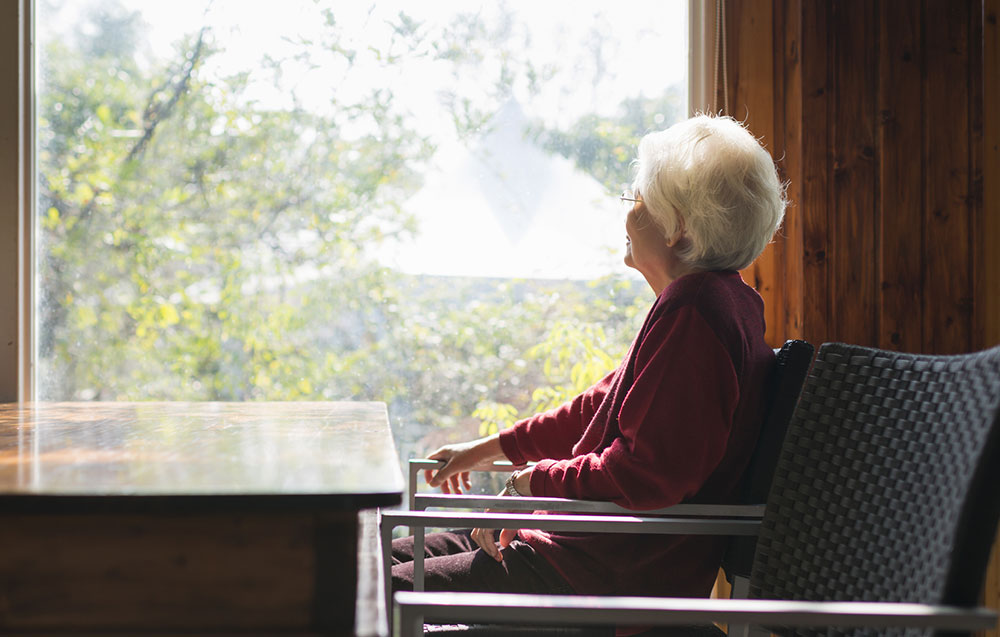 Studies have shown that warding off loneliness among seniors and keeping them socially engaged is vital for their mental and physical well-being. In fact, researchers have determined that seniors who feel socially isolated exhibit much higher blood pressure and stress levels and even have a shorter life expectancy.
Clearly, it's important to make sure that aging loved ones develop and maintain meaningful social connections. But this can be difficult for seniors who are less independent or mobile. In addition, elderly individuals may not share their feelings of loneliness because they don't want to be a burden.
If you are concerned about your senior loved one's social life and want to help them engage with their friends, family, and community, here are some tips to help address and prevent loneliness and isolation.
Check for Underlying Medical Conditions
Sometimes elderly individuals have physical limitations that may keep them from fully engaging with the people around them. For example, they may be experiencing some hearing loss and find it difficult to hear or understand others. So it's a good idea to make sure your loved one sees their doctor regularly and has access to any assistance devices they may need.
You should also keep in mind that loneliness and isolation can cause depression — and vice versa. Your loved one may benefit from seeing a therapist to improve and maintain their mental health and well-being or address any concerns that may be preventing them from engaging socially.
Teach Them to Use New Technology
Some seniors have no problem keeping up with changing technology and new devices, but many more need a little help learning how to use their smartphones and computers properly. Video chat tools like Skype, Zoom, and FaceTime can give your loved one more opportunities to connect with their friends and family members through face-to-face conversations.
However, it's important to make sure that you also teach them about internet safety. Make sure they know how to protect their passwords, what kind of personal information they can and can't share, and how to recognize common scams. It's also a good idea to check their devices and make sure they have the correct privacy settings and security protocols in place.
Support Their Hobbies and Activities
Group hobbies or activities are a great way for seniors to socialize regularly. If your loved one already has hobbies they enjoy, help them find local groups or meet-ups in their area to share their passion with others. If they do not have any regular hobbies, encourage them to try out something new that they've always been interested in. When they find something they enjoy, keep them invested by asking questions and providing ongoing support.
Things like volunteering, exercise classes, and senior center programs are also excellent opportunities for your loved ones to socialize, learn new skills, and improve their physical and mental well-being.
Build Up Their Community
Your loved one likely already has friends, family members, church groups, and social circles, but they may feel hesitant to reach out, for fear of interrupting others' busy lives. You can help by simply scheduling visits or phone calls from family and friends. And it doesn't have to be an all-day event. Just having lunch together or taking time for a 20-minute phone call can make a world of difference for your loved one.
Use the Power of Pets
If your loved one is mentally sound and physically able to care for a pet, consider getting them a 24/7 four-legged companion. There are numerous studies that show the mental and physical health benefits of pets and the constant, unconditional love that they offer.
However, you should keep your loved one's activity level, physical capabilities, and realistic life expectancy in mind when choosing a pet. For example, a large dog that needs frequent walks may be too much for them to handle, and a puppy or kitten will need a reliable home for the next 12-16 years. So adopting an adult or even senior pet may be a better option.
Consider In-Home Care
While senior or assisted living facilities can surround your loved one with a community of their peers, most seniors prefer to remain in their homes as long as possible. So you may want to consider an in-home caregiver who can help your loved one maintain their independence and provide a social connection. If your loved one just needs a little extra help and someone to talk to, Right Hand Senior Care offers in-home companion care services designed to fit each senior's individual needs.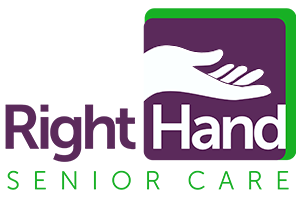 We are Superheroes in Comfortable Clothes™
We take care of our clients, their families, our staff, and our league of franchise owners.
330 Falconer Drive Suite F Covington LA, 70433