How to Pay for In-Home Senior Care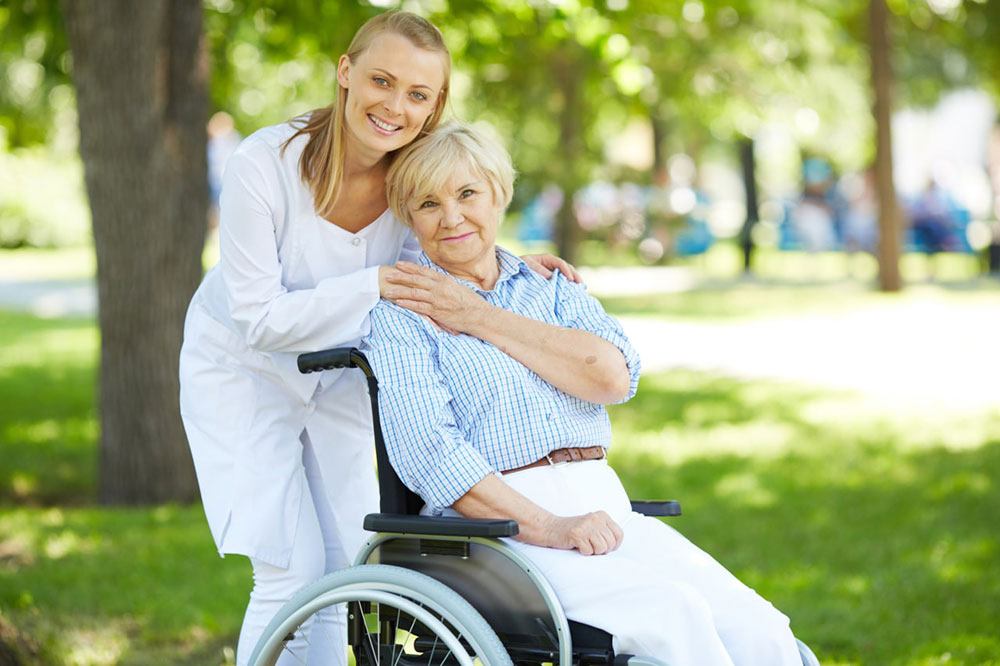 When an aging parent or loved one begins to lose the ability to adequately care for themselves and manage day-to-day tasks, it usually falls to their family members to decide how to ensure they get the help they need. Many people assume that in-home care is cost prohibitive and that their only options are to become a caregiver themselves or place their loved one in a nursing home or assisted living facility.
However, there are many ways to offset or cover the costs of quality in-home care. These programs and methods can help you pay for in-home care for your loved one, so they can preserve their independence and stay in their own home as long as possible.
Long-term care insurance
Your loved one may already have care contingencies in place through a long-term care insurance (LTC) policy. LTC benefits can vary, but many policies at least partially cover the cost of in-home care through a licensed care agency.
Your loved one may not even know or remember that they have an LTC, especially if they are suffering from Alzheimer's or dementia. So you may want to look through their paperwork for any policy documents, check their bank account for insurance payments, or speak with their usual insurance agency to see if they have LTC coverage.
If you determine that they do have an LTC policy, you can check their benefits to see if they qualify for in-home care, how much the plan pays out, and how to claim the benefits. If you aren't sure about the specifics, we can help you go over the policy and find out whether it covers in-home care.
Life insurance policy
Many people don't realize that life insurance policies can often be paid out while the individual is still living. If your loved one has a life insurance policy through their former workplace or independently, you may be able to use it to pay for in-home care.
Some life insurance policies can be cashed out early at a reduced payout. To find out if your loved one's policy qualifies, look for something called "living benefits" or "accelerated benefits." However, some insurance companies only allow you to cash out the plan early if the policyholder is terminally ill.
There is also the option for a "senior settlement" or "life settlement," which is where you sell the policy to a company for a portion of the total value. Either of these methods can help you cover the cost of in-home care.
Medicaid waivers
Medicaid usually only covers short-term or limited long-term in-home care. However, your loved one may qualify for a Medicaid-funded Home and Community-Based Services (HCBS) waiver to pay for extended in-home care.
These waivers are designed for elderly individuals who would otherwise have to be placed in a nursing home or assisted living facility. HCBS waivers are issued based on need and financial status, and you can speak with your local Medicaid office to see if your loved one qualifies and find out how to apply.
Veteran's benefits
If your loved one served in the military, they might qualify for veteran's benefits that can help pay for in-home care. These benefits are in addition to any other retirement or disability payments that they already receive.
The application process can be slow and daunting, but if your loved one qualifies, the benefits are well worth the hassle. If you are not sure whether your loved one qualifies or how to apply, you can check with the VA. And we're always happy to help you navigate the process.
Reverse mortgage
Reverse mortgages can provide extra income to pay for in-home care. If your loved one does not meet the requirements for any of the programs already mentioned, you may want to look into this option. However, this method is only available if your loved one's house is fully paid off.
A reverse mortgage is exactly what it sounds like. The bank determines the value of the home and pays out either a lump sum or monthly payments for the life of the homeowner. When the homeowner passes away, the home must be sold to pay off the loan balance that has accrued.
Family cost share
If none of these options are available, many families choose to split the cost of care, often between the children of the elderly individual. Depending on how many family members are willing to contribute, this can bring the per-person cost down significantly.
We are dedicated to providing quality in-home care that is affordable and accessible to people throughout our communities. If you need help determining which benefits your loved one qualifies for, we are always available to answer any questions and offer assistance. Feel free to contact us at ((985) 778-2779) or (Email Info@RightHandCare.com) to learn more about affordable in-home care.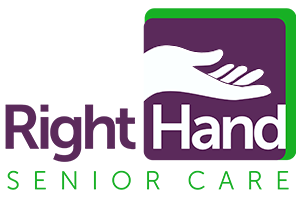 We are Superheroes in Comfortable Clothes™
We take care of our clients, their families, our staff, and our league of franchise owners.
330 Falconer Drive Suite F Covington LA, 70433