Technology That Can Help Seniors Keep Their Independence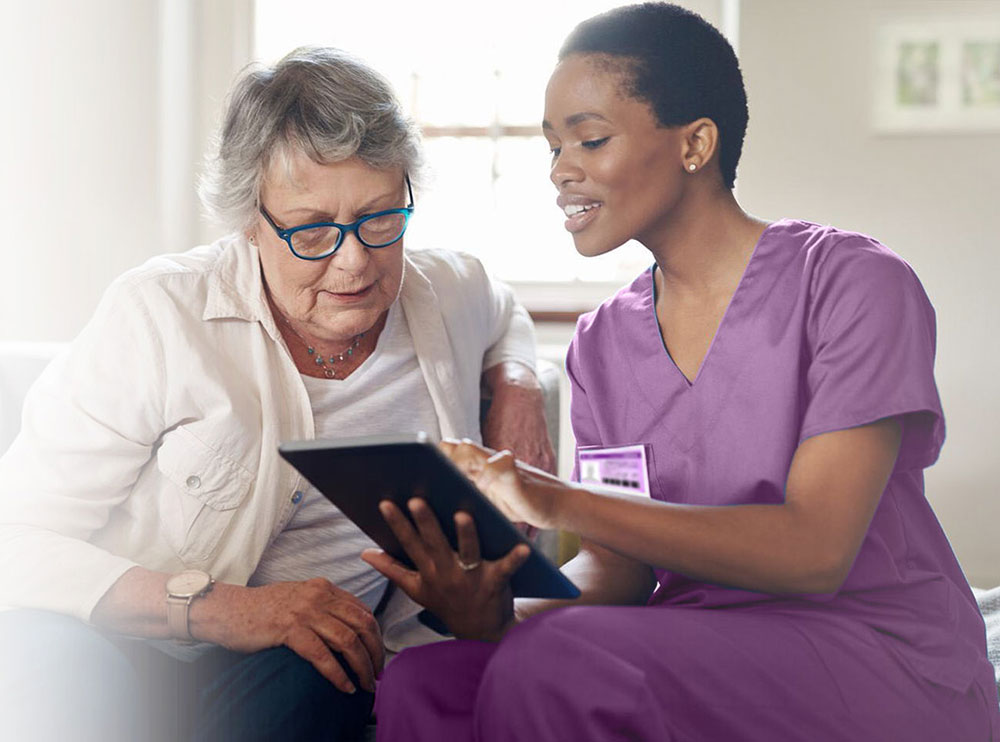 Modern technology is making it easier than ever for seniors to safely remain in the comfort of their homes as they age. If you are concerned about an aging loved one, there are plenty of tools and devices available that can help you ensure their safety, even from a distance. From smart devices to apps to monitoring systems, we'll go over the best technology that can help seniors keep their independence and age in place.
Smart devices for seniors
Smart watches — Today's smart watches range from basic fitness trackers to what are essentially mini smartphones. Advanced models even offer safety features like fall detection and heart health monitoring. All of the data collected is sent to an app, which caregivers can also use to view their loved one's health stats and receive emergency alerts.
Smart home devices — There are few different options for smart home devices, but in general, they can all be used by both seniors and their caregivers to make lists, set reminders, look up information, and even call for help in an emergency.
Tablets and smartphones — Seniors need to remain connected to friends, family, and the outside world, and tablets and smartphones are more user-friendly and accessible for seniors than laptops and desktop computers. Caregivers will also find it easier to put safety measures in place on these devices to help protect their loved ones from scams, malware, and other risks.
Smart medication dispensers — There are a variety of tools available to help ensure medication safety and compliance, from fully automated dispensers to digital medicine bottles. These devices can be used to make sure that seniors take their medication regularly and on time, as well as to prevent accidental overdoses.
Monitoring systems to ensure seniors' safety
Medical alert devices — We all remember the terrible Life Alert commercials, but in reality, falls can be devastating and life-threatening. Fortunately, modern medical alert devices are quite advanced and include GPS monitoring and automatic emergency alerts. They are also much smaller and more discreet than the enormous old necklaces.
Health monitors — These wearable devices generate constant data on the wearer's vitals, including blood pressure, blood glucose, oxygen levels, cardiac health, and even sleep patterns. Some options can even transmit this information directly to the individual's healthcare provider.
Smart home security systems — From the simple smart doorbells to whole-home security systems, these devices can give both seniors and their caregivers peace of mind and prevent dangerous situations. There are also smart home monitoring systems that use sensors to alert carers to unusual patterns and potential emergencies, without the use of privacy-invading cameras.
Apps and services to make life easier for seniors
Grocery and meal delivery services — For seniors who no longer drive, grocery and meal delivery services can be a life-saver. These apps are quite user-friendly and allow seniors to easily place orders for delivery from their local grocery store or favorite restaurant.
Video chatting — There are a number of video chatting apps available now that can help seniors stay connected with friends and family in a more interactive and personable way than texting or phone calls.
Brain games — It's important for seniors to continue to exercise their minds, and there are tons of brain game apps designed to sharpen critical thinking and reasoning skills. These games can help stave off age-related cognitive decline and provide hours of quality entertainment.
Transportation services — Another great option for seniors who don't drive, the popular rideshare apps allow them to request rides any time, without having to rely on friends and family. They also have built-in safety features that caregivers can use to make sure their loved ones stay safe.
How to help seniors adjust to new technology
Many seniors have difficulty adjusting to constantly-changing modern technology, so you may need to introduce new tools and devices slowly and help them get used to using them. Take it one step at a time and let them watch you navigate the app or device before letting them try it themselves. Remember to be patient — unlike younger generations, they haven't spent the majority of their lives using smartphones, tablets, smart devices, and other modern technology, So for many seniors, using technology doesn't come naturally, but it's a skill that can be developed.
These devices can help your loved one remain in their home and retain their independence as they age, but if they need a little more help, Right Hand Senior Care offers flexible, affordable in-home care services. For more information, contact us to learn how we can help your loved one stay healthy and safe in the comfort of their own home.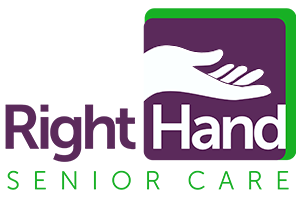 We are Superheroes in Comfortable Clothes™
We take care of our clients, their families, our staff, and our league of franchise owners.
330 Falconer Drive Suite F Covington LA, 70433